Bestuurders deur die ID of naam van die toestel
Bekende toestelle:163074949
Die laaste bekende bestuurder: 15.12.2019
AOC Introduces Extraordinary myConnect and myUltraSpeed Monitors
AOC International GmbH is glad to introduce a pair of extraordinary PC monitors, which replenished myDisplay series and Style Line production line. Codenamed AOC myConnect and AOC myUltraSpeed, the models are differentiated by a stylish design and some unique facilities. For instance, the first monitor offers USB-connection with laptops in Plug&Play mode, while the second one is peculiar by a high refresh rate, valuable for inveterate gamers.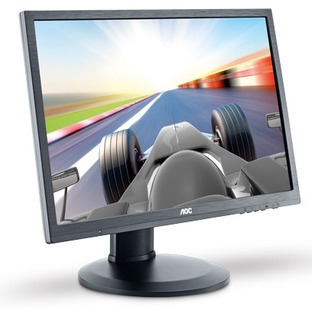 AOC myConnect features 15.6-inch WXGA mobile display. It employs DisplayLink technology to allow a single USB 3.0 port to be connected with a laptop. This port provides for not only video imaging to the monitor, as it also charges it. This model accommodates an ergonomic stand that enables the transition of the display to the portrait mode. Moreover, thanks to Smart Auto Pivot, the display is able to change the aspect automatically.
Monitor myConnect is delivered with a brand software package. It contains a lot of useful settings that facilitate the adjustment of contrast, brightness, and power supply parameters. The most outstanding feature is the possibility to connect to the laptop up to six(!) displays; this is an unprecedented level of multitasking for user laptops.
To continue, AOC myUltraSpeed features 24-inch LED display with 144 Hz refresh frequency and 1 ms response time. It is based on TN+film array that offers Full HD resolution (1920x1080 pixels). Connection with system PCs is realized via Dual Link DVI, VGA, DisplayPort, and HDMI (HDCP-compatible) ports. The layout of the monitor boasts the availability of USB-hub with four sockets; one of them is intended to charge mobile devices. The display is housed on a multifunctional stand that enables height, tilt and angle adjustment.