Bestuurders deur die ID of naam van die toestel
Bekende toestelle:163074949
Die laaste bekende bestuurder: 15.12.2019
Asus Gladdens the Hearts of Gamers by PB278Q WQHD Display
The segment of 27 inch gaming monitors has complemented by a new product released by Asus. Codenamed Asus PB278Q WQHD, this monitor is targeted at more versatile audience than just gamers; it will also benefit professionals opting for the outstanding display quality and color rendering. The monitor is based on high-quality IPS-array and features 2560x1440 resolution. Similar products have already been introduced by Dell, although Asus promises to provide for the unmatched specifications of its displays.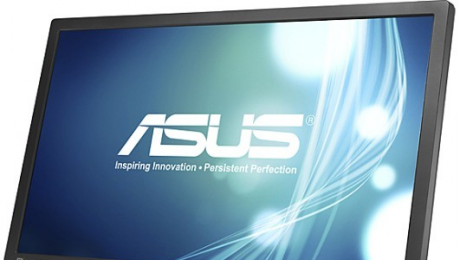 Monitor PB278Q WQHD is equipped with power-saving LED lighting. The display is based on a multi-functional stand that promotes for the convenient adjustment of viewing perspectives. Viewing angles equal to 178 degrees (vertical and horizontal measurements). The display is notable for comparatively minimal array response time (5 ms) and good brightness properties (300 cd/square meter). According to the words of Asus representatives, this display totally corresponds to sRGB color coverage standard.
Interface panel is represented by DisplayPort, HDMI and Dual-Link DVI ports. This widens the monitor's communicative facilities. Besides, Asus has taken care of the display functionality, implementing a range of unique software approaches. Dedicated option Asus QuickFit Virtual Scale enables the display of documents and photo files in their true dimensions; Splendid Video Intelligence option permits the customer to select the most suitable settings which would correspond to the current assignments, i.e. movie watching, game playing, and so on.
Finally, Asus leaves space for suspension so far and does not unveil the release date or price information.