Bestuurders deur die ID of naam van die toestel
Bekende toestelle:163074949
Die laaste bekende bestuurder: 15.12.2019
Dell Brings Monitor E2414H to the Japanese Market
Dell, a renowned American computer technology corporation, starts selling its new PC monitor E2414H in the Japanese market. The new-comer is targeting budget-oriented customers, although it offers much more than traditional budgetary displays. This 24-inch model features 418.3x570.9x164.2 mm dimensions and is distinguished by an optimized color rendering quality. Moreover, it is certified to work with Windows 8 OS.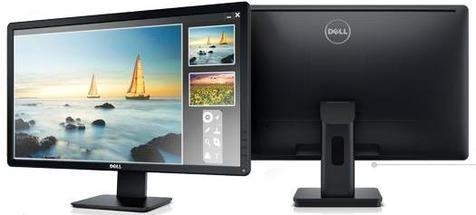 PC monitor E2414H is based on TN+film array with 3H protective coverage. It supports Full HD resolution (1920x1080) and is equipped with a power-saving LED backlit. An average power consumption level makes up 20 W, while the maximal TDP level does not transcend the margin of 30 W. This allowed the model to receive EPEAT Gold, TCO and Energy Star certificates.
The list of all major E2414H specifications is listed below:
— aspect ratio: 16:9;
— array response time: 5 ms (GtG);
— maximal brightness: 250 cd/m2;
— viewing angles: 170/160 degrees (horizontal and vertical aspects);
— contrast: static – 3000:1, dynamic – 8M:1;
— video interface: D-Sub/VGA and DVI-D outputs.
One of the attractive features assigned to the new product from Dell is the implementation of an original audio system, entitled Dell Soundbar (AC511). It consists of a special panel (mounted at the display's bottom), equipped with two 2 W speakers. Pricewise, E2414H is available at about $162. In addition, the product is backed by 3-year limited warranty.