Bestuurders deur die ID of naam van die toestel
Bekende toestelle:163074949
Die laaste bekende bestuurder: 15.12.2019
First SSDs from Asus to be Released Already in May
First seen at CES 2013 exhibition, Asus ROG RAIDR solid-state drives are on their final stage of development before an official release in May. Unlike the majority of contemporary SSD solutions in the market, the product from Asus features quite distinct form-factor, similar to expansion cards. The new drive is known to employ PCI Express 2.0 x2 interface with the support of x16/x8/x4 slots.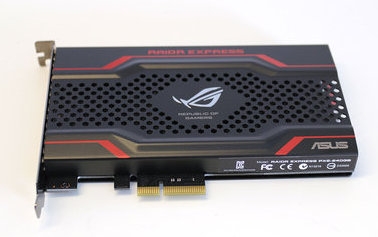 According to the preliminary data, ROG RAIDR solid-state drives will be available in two capacity variations – 120 GB and 240 GB. Both models will run under a couple of SandForce SF2281 controllers, comprised into RAID 0 array. MLC NAND flash-memory chips from Toshiba (designed under 19 nm technological process) will be the heart of revolutionary SSDs. Irrespective of the overall differentiation, ROG RAIDR will support a range of technologies traditional SSDs support, including S.M.A.R.T., TRIM and NCQ.
With the respect to the performance, both drives will be able to demonstrate quite striking results. Hence, 120 GB model will gain 775MB/765MB speed in sequential Write/Read operations, while 240 GB model will show 810MB/830MB speed in respective Write/Read operations. As for random operations (4KB), both products are going to show identical results: 100.000 IOPS (Read/Write).
SSDs Asus ROG RAIDR are sure to consume up to 16 W power in operational mode and not more than 7 W power in idle mode. They are estimated for 620.000 hours of foolproof work to ensure high-performance operation in various loading scenarios. As an additional advantage, Asus will deliver its first drives along with a licensed key to Kaspersky Antivirus 2013 and a brand applet for the adjustment of performance.