Bestuurders deur die ID of naam van die toestel
Bekende toestelle:163074949
Die laaste bekende bestuurder: 15.12.2019
Plextor Debuts with M.2 6G Solid-State Drive
Plextor, an award-winning Japanese SSD designer, launches its another M.2 solution, codenamed 6G. This drive features 42 mm length only, fulfilling space requirements of small-sized but high-performance cases. The new-comer is available in two capacity variations: 64 GB (PX-64M6G-2242) and 128 GB (PX-128M6G-2242). Their retail price makes up $50 and $90 respectively.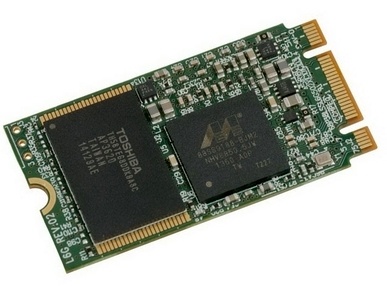 Both Plextor M.2 6G solid-state drives come with PCI Express 2.0 interface. They are based on Marvell 88SS9188 controller and 19 nm MLC NAND flash-memory with Toggle interface (by Toshiba). The models support TRIM and NCQ technologies as well as DEVSLP power-efficient mode that reduces power consumption to 0.2 mW.
As far as speed characteristics are concerned, M.2 6G accelerate up to 520 Mb/sec on sequential Read operations; sequential Write index depends on the model: 160 Mb/sec for 64 GB model and 210 Mb/sec for 128 GB one. At the same time, random Read/Write operational index (4K blocks) makes up 60.000/40.000 IOPS & 70.000/50.000 IOPS correspondingly.