Bestuurders deur die ID of naam van die toestel
Bekende toestelle:165022367
Die laaste bekende bestuurder: 23.12.2020
Raijintek Introduces Three CPU Coolers for Budget-Oriented Customers
Raijintek, a newly-established hardware developer, puts on sale three CPU coolers, targeted primarily at budget-oriented customers. Along with bright codenames, — Erebos, Themis and Aidos — the triple received a bright design: a silver-like heatsink block, a white fan and a raspberry-red fan frame. Each model is able to efficiently cope with the cooling down of all systems with medium loading.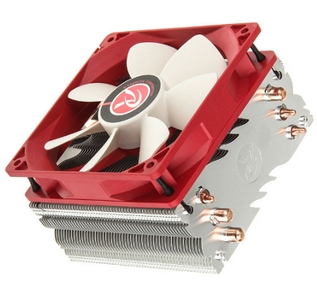 The first model, Raijintek Erebos, consists of a voluminous perforated heatsink block with thirty-four plates. The plates are pierced by six heatpipes (6 mm each) and are accompanied by a 140 mm fan (Aeolus). To say more, this cooler is appropriate for a passive cooling process, due to a large heatsink with perfect heat dissipation facilities. The model comes to the market at the price of € 34,90.
The next model, Raijintek Themis, also features a voluminous heatsink section. In combination with four U-shape copper heatpipes, this heatsink is able to provide for an effective cooling of practically all contemporary CPUs. The incorporated 120 mm fan has got a peculiar fixture: it is mounted thanks to silicon nails. In addition, this cooler supports CPU Direct Contact technology that ensures a more efficient cooling down of CPU surrounding. Themis is available at the price of € 23.9.
In the end, Raijintek Aidos is the most affordable model in the series: it costs € 16.90 only. Despite the price, this cooler might totally fulfill all set cooling tasks. It consists of an aluminum heatsink block, featuring the plates of an original cut, three copper heat pipes with the support of CDC (CPU Direct Contact) technology, and a low-noise 120 mm fan with seven blades.