Bestuurders deur die ID of naam van die toestel
Bekende toestelle:165022367
Die laaste bekende bestuurder: 23.12.2020
Release of New Wide-Screen Monitor Dell UltraSharp
Dell starts shipping a new wide-screen PC monitor UltraSharp U2913WM. Australian customers are happy to be the first to see these new products in free sale at approximately $690. The model is based on 29-inch AH-IPS panel with display aspect ratio of 21:9. The screen itself is characterized by an antiglare coverage and power-saving LED lighting that embraces not less than 99% of sRGB color spacing. It should be mentioned that the manufacturer has succeeded in implementing high resolution standards in its UltraSharp monitor: 2560x1080 pixels.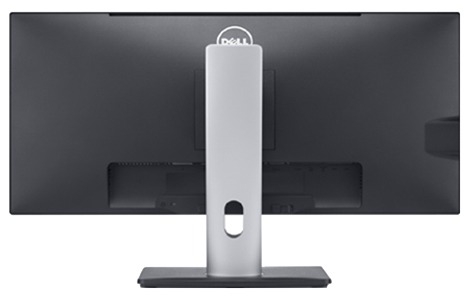 Dell UltraSharp U2913WM features quite outstanding parameters which make the monitor a universal means as for corporate clients, so for home-based needs. AH-IPS panel response time equals to 8 ms with viewing angles achieving 178/178 (V/H) degrees. Color specifications ensure the maximal brightness of 300 nits, maximal static contrast of 1000:1, and dynamic contrast of 2000000:1.
The implemented set of interfaces can marvel even professionals and worldly-wise enthusiasts. Thus, the model is equipped with a four-port USB 3.0 hub, 3.5 mm audio output, and a set of video outputs: DisplayPort, mini DisplayPort, HDMI, DVI-D, VGA.
To continue, similar to other advanced products, Dell has taken care about functional possibilities of its new monitor. The display is housed on a solid, multi-functional stand which allows the customer to adjust its heights, angle of gradient, and rotational degree. Moreover, it's always feasible to hang the monitor on the wall, due to a dedicated VESA bracket, to provide for better viewing effects.