Bestuurders deur die ID of naam van die toestel
Bekende toestelle:163074949
Die laaste bekende bestuurder: 15.12.2019
Samsung Showcases SD850 Series of Corporate Monitors
Samsung has officially introduced a new series of corporate-class monitors entitled SD850. The series currently combines two models: the S27D850 and the S32D850. Both boast a number of similar features, including resolution, imaging modes, the number of video interfaces, although are differentiated by dimensions and some other specifications. Pricing and release date are unknown.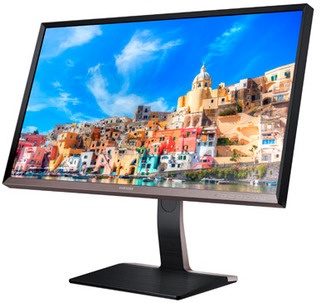 Samsung S27D850 is equipped with 27-inch PLS panel that offers 350 cd/m2 brightness and a standard 1000:1 static contrast. Its companion, Samsung S32D850, features 32-inch VA panel with the maximal brightness of 300 cd/m2 and static contrast index of 3000:1.
Both new-comers are characterized by 2560x1440 pixel resolution, 5 ms response time, and what is more striking, 100% color gamut in sRGB environment. The rear facet of the display accommodates three video ports: DisplayPort 1.2, DVI, HDMI 1.4. Besides, there is a USB-hub that offers four USB 3.0 ports.
The monitors are thought to support various imaging modes, including Picture-in-Picture, Picture-by-Picture; in the second case images might be displayed from different input sources. The other peculiarity is the availability of an in-built lighting sensor that adjusts screen brightness in automatic mode.
Finally, both models have got a multifunctional stand that offers multiple viewing positions. The user is able to independently adjust the height, tilt, rotation of the screen, and turn it into Pivot mode.