Bestuurders deur die ID of naam van die toestel
Bekende toestelle:163074949
Die laaste bekende bestuurder: 15.12.2019
SilverStone Debuts with SX700-LPT Power Supply Unit
SilverStone is readying to launch a powerful 700-watt PSU, entitled SX700-LPT. The new-comer boasts 80Plus Platinum certificate, since its efficiency level might reach 94%. The model is developed in SFX-L form-factor and supports Intel ATX 12V 2.4 standard. SilverStone has already listed the unit on its official site; thus, customers might expect the market launch in the nearest future.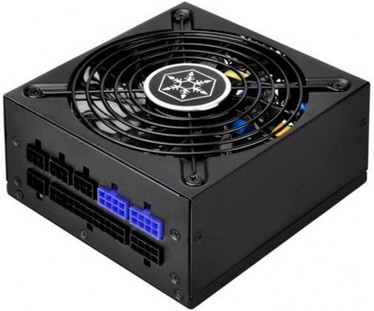 SilverStone SX700-LPT employs a single +12V rail with the maximal output capability of 58.4 A. This power supply unit is able to operate within 90-264 V range at the peak power index of 750 W. If there is a need, it's possible to use the entire power stock via +12V bus, rather than distributing it via +3.3 V or +5 V rails.
The model comes with a modular cable system. The inventory includes connectors for the connection of 9 SATA devices as well as 4 videocards with an additional 6+2-pin PCI-e connector. The unit is fitted with all necessary protection mechanisms, entailing SCP, OPP, OPT, OCP, etc.
Cooling is secured by means of a single 120-mm fan (MTBF – 100 thousand hours). It is known to operate in a hybrid mode: when the loading is less than 30%, the blades do not rotate, while on the increase of loading they start rotating. This way the manufacturer tries to achieve an optimal correlation of cooling and noise level (0-36 dBA).