Bestuurders deur die ID of naam van die toestel
Bekende toestelle:163074949
Die laaste bekende bestuurder: 15.12.2019
APU AMD A10-4600M Review
Intel and AMD companies have established a good reputation for providing efficient hardware solutions for all customer groups. Each new product introduced by the two companies enters the top sales ranks and this promotes for the competition. AMD has recently produced a new APU solution based on Trinity architecture with graphics module VLIW4 and called it AMD A10-4600M. This model can boast the whole spectrum of improvements and advanced features as compared with its predecessor APU Llano, and is intended to beat its rival Intel in efficiency and performance.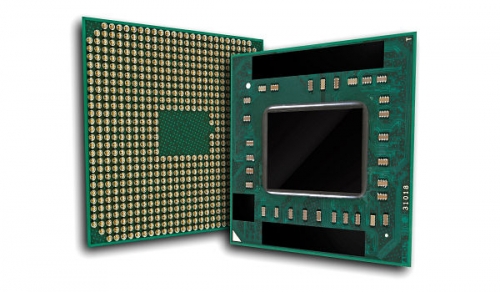 Trinity Architecture
CPU Trinity is based on Piledriver micro architecture which superseded Bulldozer from AMD. The distinctive feature of Piledriver is that it's primarily integrated in a mobile APU. Quad-core Trinity chips utilize two Bulldozer modules, each of which is equipped with two execution cores. Each APU module employs 2 MB of L2 cache, so the entire module architecture approximates to 4 MB of L2 cache; at the same time, Trinity is void of the overall 8 MB L3 cache which can be viewed twofold. The other Piledriver specifications can be dwindled down to the following features:
— branch prediction module has been given a two-level structure. This module is destined to facilitate the performance efficiency by means of improved pipeline loading;
— AMD developers have enlarged the directive window dimensions in order to allow the processing of system level code and of multiplied groups. In addition, the developers have implemented FMA4 technology which accelerated all processes pertained to the integer calculations and floating point;
— L2 cache and prefetch standards have been perceptibly improved to lower the latency during data reading from the cache;
— improved data-flow.
Northbridge and Memory Controller
Trinity architecture employs an ultimately new unified Northbridge which is called to cope with multiple functional units, each completing unique queries with particular attributes.
APU AMD A10-4600M developers implemented a new memory controller which proved to have a promising power saving potential. The desktop configuration addresses 64 GB of memory while the mobile configuration – up to 32 GB; the data rates are restricted to 1600 MT/s in mobile platform, and 1866 MT/s in desktop platform.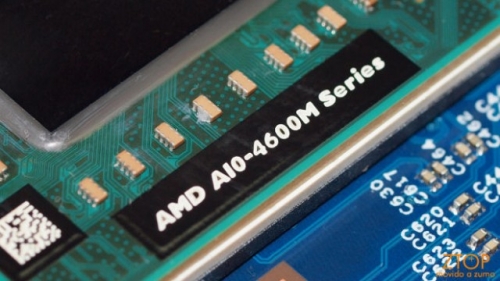 Power Management and Consumption
To continue, Trinity architecture has undergone basic improvements in power management section as well. It was developed for low-power applications in the first place. The integrated two DDR3 memory channels are activated for graphics data when used under normal conditions; the employment of a single memory channel is needed when the screen is static.
Power consumption is the feature which needs to be improved in the future. AMD A10-4600M showed worse results in productivity and content creation metrics than APU from Intel Core i5-2450M did. The test records proved that APU from AMD consumes less power than Intel's product on usual browsing of web pages; on the other hand, when it goes about video streaming playback, A10-4600M consumes more power than its Intel's counterpart.
Dual Graphics
AMD chips support Dual Graphics platform which teams a discrete GPU with APU graphics core. The possibility to team the APU with several graphics core models (newer and older ones) is considered to be a welcome feature. For example, APU VLIW4 design can be combined with the models based on older VLIW5 design.
Enhanced Software
As it was mentioned above, APU AMD A10-4600M is designed primarily for mobile platform and for desktop space in the second place. However, it proves to support a number of applications which make the APU a universal unit. Some of the apps and tools supported by AMD A10-4600M include:
— steady video enhancement tool which is called to diminish the effect of video on poor recording form;
— new version of Adobe Flash Player 11 which supports 3D graphics;
— motionDSP vReveal application is viewed as the best showcase for steady video tool and GPU rendering;
— photoshop CS6 makes benefit of about thirty GPU-accelerated options which showed sufficient performance on utilization.