Search for drivers by ID or device name
Known devices: 163074949
Latest known driver: 15.12.2019
Greeting New HIS R7 260 iCooler 1GB GDDR5 Graphics Card
The lineup of graphics cards designed by HIS has been replenished with a new Radeon R7 260 model. Entitled HIS R7 260 iCooler 1GB GDDR5, the new-comer employs a typical PCI Express 3.0 x16 interface and comes with etalon clock frequencies. The R7 260 GPU (GCN, 28 nm) with 768 CUDA cores runs at 1000 MHz. It is accompanied by 1 GB of GDDR5 memory (128-bit bus) that operates at 1500 MHz/ 6000 MHz typical/effective frequency.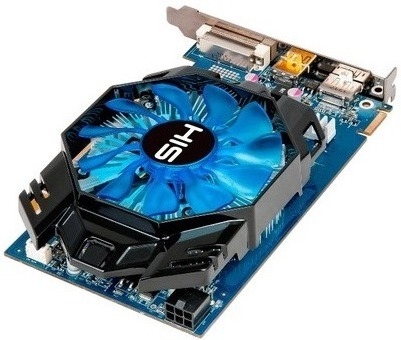 This adapter receives power through one 6-contact connector. Connectivity with PC monitors is realized due to three video ports: DisplayPort, HDMI and DVI-I. GPU and memory modules are cooled down by the forces of iCooler. It is not differentiated by an offbeat design; it consists of an aluminum heatsink and one low-profile fan.
Still, it offers acoustic convenience while fulfilling standard tasks: the maximal noise level does not exceed the limit of 28 dB. A supplementary aluminum heatspreader can be found in power supply section.
The HIS R7 260 iCooler 1GB GDDR5 comes with a brand iTurbo utility that is helpful in the adjustment of all key parameters, including the maximal efficiency, the minimal noise level, etc. Enhancement of possibilities is supported by OpenGL 4.3 and DirectX 11.2 instructions. Similar to other solutions based on AMD's adapter, this model is compatible with a number of proprietary technologies: ZeroCore, Mantle, Stream, CrossFireX, TrueAudio, App Acceleration, PowerPlay, and Media Accelerator.
It should be mentioned that this card totally supports Full HD resolutions, ensuring seamless, tearless and true-to-life video playback. What is more, it is able to turn user's PC into a gaming machine, allowing him to enjoy 3D gameplay in full.