Search for drivers by ID or device name
Known devices: 165022367
Latest known driver: 23.12.2020
The ARCTIC Freezer 33 eSports ONE Processor Cooler Goes for €39.99 and Is Supplied with a 10-Year Warranty
In September the ARCTIC Co. has introduced its ARCTIC Freezer 33 eSports Edition cooling device, which costs €49.99. At present its model range is widened by a more affordable, however, powerful version, which goes under the ARCTIC Freezer 33 eSports ONE name and is priced at €39.99 (Amazon now puts an introductory price of €29.99).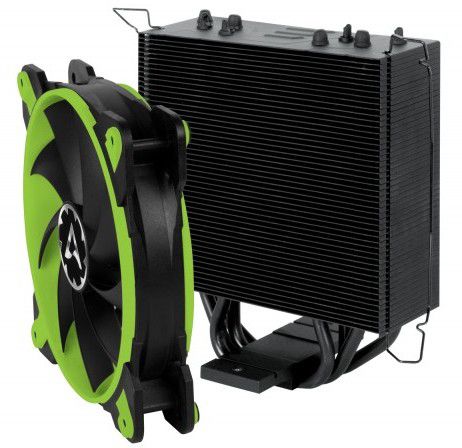 The specialty is designed with four 6 mm nickel-plated copper heat pipes in direct contact with the heat transfer processor surface, an aluminium heatsink (49 fins 0.5 mm thick) and a 120 mm ARCTIC BioniX F120 fan, based on the FDB bearing. Its blades rotation velocity is in the range of 200–1,800 rpm, and the noise level does not exceed 0.5 sone.
The ARCTIC Freezer 33 eSports ONE construction is 150 х 123 х 88 mm in size and weighs 676 g. In the meanwhile, its capacity is up to 320 W, allowing it to be installed on processing units with the 200 W TDP. AMD Socket AM4 as well as Intel Socket LGA1151/LGA1150/LGA1155/LGA1156/LGA2011/LGA2011-3/LGA2066 platforms are supported.
ARCTIC Freezer 33 eSports ONE will be available in four colour variants, supplied with the MX-4 thermal grease and a limited 10-year warranty.