Search for drivers by ID or device name
Known devices: 148969924
Latest known driver: 11.12.2018
Monitor BenQ GW2750HM Review
Some year-two ago monitors with large 27-inch displays employed only TN+Film panel types. Their price, of course, was not affordable for the entry-level and average customer sectors. But today, 27-inch products are not rarity and, moreover, they are developed also on an advanced AMVA panel type at a more reasonable price. BenQ marveled its customers last summer by the release of an outstanding monitor, codenamed GW2750HM, based exactly on AMVA panel. Its alluring price also added to the product's popularity.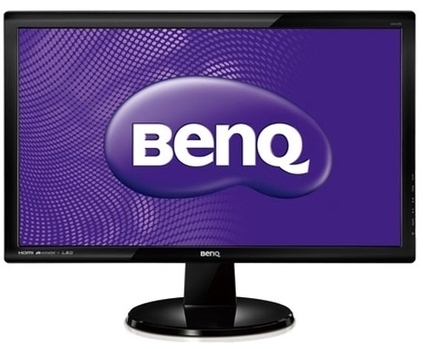 Reference Data
Monitor BenQ GW2750HM employs AMVA panel (M270HW02 V1), designed by AU Optronics, with W-LED lighting. The latter is called to reduce power consumption and add some neatness to the design. This panel's response time is estimated at 4 ms that is considered to be an optimal index for such type of products. The model features 27-inch display with 1920x1080 resolution, 178/178 viewing angles, 5000:1 static contrast, and 20 million to 1 dynamic contrast. The set of interfaces consists of analog D-Sub (VGA), digital HDMI/DVI-D, and Audio-in/out ports.
The monitor is supplied in a large cardbox which contains a power cable, D-Sub cable, CD with user's manual and useful drivers, service coupon, Quick Start Guide, and important safety guide. The company does not include any other video cables or dedicated software to the nominal delivery set.
Ergonomics
BenQ GW2750HM is distinguished by a rather slim black casing with a bit rounded edges, rectangular central pillar and oval stand. Its overall weight equals to 5.6 kg. This monitor presupposes as traditional table localization, so a more sophisticated wall hanging; it might be realized with the help of a compatible VESA bracket and dedicated perforations in the top part of the casing. The rear board accommodates a block o interfaces: power supply input, audio-in/out, D-Sub, HDMI and DVI-D. The pillar features minimal functional possibilities, including only tilting possibilities from -5 to +15 degrees. Oval stand is made of glossy plastic with an amplifying metallic plate that adds steadfastness to the framework.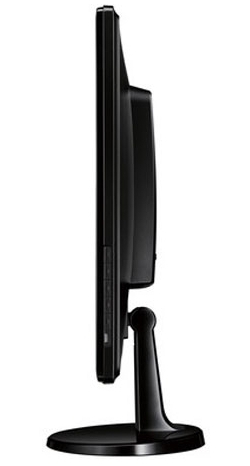 Menu and Settings
This monitor is controlled by six keys located on the right side of the casing. Power key is equipped with green LED, the other keys are responsible for fast settings change: switch of signal source, volume change, Picture Mode selection, and menu operation. The main menu is activated due to OSD button. The first section, entitled 'Display', allows changing image location on analog connection. The second 'Picture' section is responsible for contrast, brightness, sharpness, gamut settings; 'Color' subsection unveils color temperature, tints, saturation, and manual RGB correction settings. 'Audio' section lends a helping hand on employment of built-in stereo system (2x2W): volume and source settings. 'Picture Advanced' section is fully dedicated to Picture Mode settings, including Full and Aspect image scaler. The last section, entitled 'System' provides for the setup of menu localization, clear settings option, DDC/CI and HDMI Auto Switch options, automatic shutdown, etc.
Access to service menu, BenQ Service Page, unveils all information about the monitor, embracing firmware version, factory number, employed panel, and a lot more data.
Testing Results
BenQ GW2750HM tests demonstrated the following results:
1. color gamut: sRGB – 84%, AdobeRGB – 62.1%;
2. gamma-curves:
— standard mode – 2.6 average index;
— sRGB mode – 2.6 average index;
— switch of brightness, gamut and RGB settings – 2.19 average index;
3. Gray-to-Gray balance:
— standard mode — half of tints belong to DeltaE<3, the other half – to DeltaE<10;
— sRGB mode – similar to Standard mode showings;
— switch of brightness, gamut and RGB settings – half of tints are tightly located within the measures of DeltaE<3.