Gidariak ID edo gailuaren izena
Ezagutzen gailu: 165022367
Azken ezagutzen gidari: 23.12.2020
Enermax Equips NAXN ADV Units with Flat Cables
Enermax, a well-known manufacturer of various PC components, has recently introduced a new line of power supply units that are considered to be a more elaborate follower of NAXN series launched in 2011. A new line has been entitled NAXN ADV and already acquired 80 Plus Bronze certificate. Models, that entered the series, inherited a lot of similar features from their predecessors, nonetheless, they can boast a range of distinguishing parameters.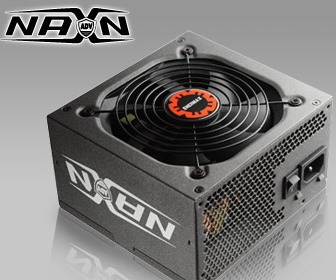 Thus, one of the most peculiar features pertained to NAXN ADV units is the implementation of absolutely flat cables, including the main power cable with 24-pin connector, cables with PCI Express connectors for 3D cards, as well as cables with sockets for the connection of drives.
Besides flat structure, all cables are quite flexible. According to the manufacturer's words, such layout facilitates their mounting and eliminates the problem of their confusion within the case. In its turn, proper cable management enhances the airflow and provides for a better cooling effect. In order to avoid accidental deactivation of network cable, Enermax integrated a dedicated clamp for a more secure fixture.
The other distinguishing feature found in NAXN ADV PSUs is stability of operation. Improved stability is achieved thanks to the employment of high-quality electrolytic capacitors, along with the main capacitor. One more improvement introduced into new line is the implementation of a bit different cooler. The integrated fan is based on ball-bearing bracket which ensures prolonged lifetime and diminishes noise level.
Upon the whole, NAXN ADV series consists of four PSU models of 350W, 450W, 550W, and 650W power. Voltage is formed on a single +12V rail. All units are estimated for operation at 100-240V input voltage and are furnished with special security options to evade multiple errors. In addition, Enermax units employ active power factor correction scheme.