ドライバーによるIDまたはnameのデバイス
已知的设备:165022367
における最後のドライバ: 23.12.2020
LG Touch 10: Marching in Step with Windows 8
Recent launch of Windows 8 has triggered the appearance of devices based on this platform. All-in-one PCs, smartphones, pads, and monitors supporting the newly arrived platform are growing by leaps and bounds. LG marches in step with the advanced development and announces the release of a new PC monitor, Touch 10 (ET83 model). According to the company's intentions, Touch 10 is going to become a pioneer in its class thanks to unmatched physical and functional characteristics.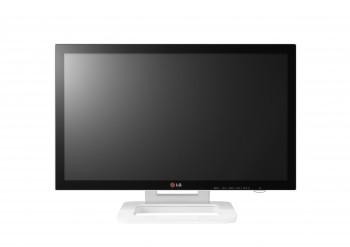 Touch 10 will be based on IPS touchscreen, featuring 32 inch dimensions. The implementation of IPS panel type is called to ensure a wide range of visual benefits, starting from good viewing angles, and finishing with a perfect color rendering. It should be stated that this monitor will be fully controlled by Windows 8 OS, and thus will support its all basic options. One of the chief peculiarities unveiled by the manufacturer is the possibility to identify up to ten simultaneous touches. This allows the user to accomplish several complicated motions: i.e. scaling and rotating images simultaneously.
In contrast, the majority of existing solutions with a touchscreen facility are able to identify not more than two touches at a time. Touch 10 will become a convenient tool for smartphones and tablets users who got used to work with similar facilities. Moreover, this monitor model supports the employment of a capacitive stylus; the only thing is that the customers will have to acquire them separately, since the nominal delivery kit does not stipulate its availability.
Monitor Touch 10 does not require any special software to enable its touchscreen functions; once it's connected to the PC, all the integrated facilities are at your hand. It is assumed that the model will become available for the Korean customers already in November, and further on, will expand its migration to European and American markets.