ドライバーによるIDまたはnameのデバイス
已知的设备:165022367
における最後のドライバ: 23.12.2020
Solid-State Drive Intel 330 Series 180GB Review
Some two-three years ago solid-state drives were supposed to be a luxury rather than a necessity. Not every enthusiast showed predisposition to spend a few hundreds dollars to enhance his PC performance. Nonetheless, time passed and SSD technologies rapidly erupted into corporate and home fields, serving as a mighty storage means to replace traditional HDDs. They are currently the most wanted piece of hardware that offers better reliability, faster speeds, as well as larger volumes. Besides, their today's price falls within average customer's possibilities. Intel keeps the wave in this industry too, delivering high-end products for various audiences. Intel 330 Series 180GB SSD, one of its latest releases, is a direct image of quality and volume combined with a reasonable price.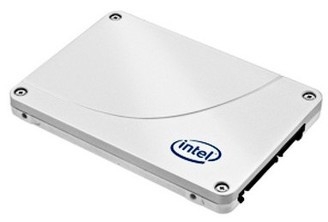 General Peculiarities
Intel 330 Series 180GB is predestined for advanced users with modding/overclocking activities in mind and owners of powerful laptops. It is characterized by 1.200.000 hours in average of foolproof operation and permits for three thousand rewriting cycles. The drive is delivered in a compact cardbox and is ensured by a manufacturer's 3-year's limited warranty. The nominal delivery kit consists of a user's manual, dedicated software, a bundle with silica gel, a set of fixing screws, a SATA 6Gb/sec cable, a power adapter for SATA devices, and an installation adapter for 3.5-inch drive bays.
Design and Layout
Similar to other up-dated SSD solutions, Intel 330 Series 180GB is designed in 2.5-inch format which secures wide compatibility with small-sized devices, like laptops and tablets. Its casing is made of a light alloy, serving a perfect protection means against any mechanical damage. The rear part of the case contains an information sticker with the model's codename, serial number and some other specifications. Sleds for installing the drive into 3.5-inch bay appear to be more functional than analogous products offered by rival companies. In addition, there is a physical possibility of altering its location relative to the adapter and system chassis, due to the availability of multiple technical holes.
This SSD model employs SATA 6Gb/sec interface but it also supports SATA 3Gb/sec interface, though with a wee bit poorer performance. The drive is intended for operation in a large thermal range (from 0 to +70 degrees) with 0.6W power consumption in idle mode and 0.85W in operational mode.
Controller SF-2281 is the heart of this SSD. The implemented controller supports TRIM instruction, NCQ option, S.M.A.R.T. attributes, and AES-256 algorithm data encoding facility. The employment of a cyclic correcting code BCH is called to minimize the possibility of data loss, while internal intellectual algorithms allow reducing uneven wear of memory cells. Like all other items included in 300 Series, 180GB model is based on MLC NAND memory type designed under 25 nm technological process.
Performance
Intel claimed the following speed data ascribed to 330 Series 180GB model:
— 500Mb/sec on sequential Read operations;
— 450Mb/sec on sequential Write operations;
— 42.000 IOPS on random Read operations (4KB);
— 52.000 IOPS on random Write operations (4KB).