Search for drivers by ID or device name
Known devices: 163074949
Latest known driver: 15.12.2019
Greeting New PC Chassis ME880 from Delux
Delux Technology, a well-established manufacturer of PC hardware and peripherals, starts selling its new PC chassis, intended for budget-oriented gamers. Entitled Delux ME880, the model corresponds to ATX form-factor and features 410x192x435 mm dimensions. It supports all motherboards of ATX and micro-ATX standard, as well as a wide range of graphics solutions, due to the availability of seven PCI-slots in the rear section of the case. In order to meet some customers' design requirements, this chassis will be available in three color variations: white, black and red.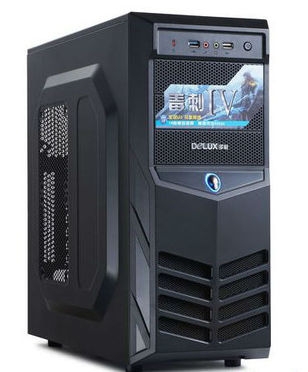 ME880 is equipped with four external bays for the mounting of 5.25-inch drives. These bays, along with the bottom and side panels, are covered by a grid-like lid that ensures optimal ventilation and cooling down of all critical components. The internal layout presupposes PSU to be installed in the bottom part of the chassis; this positively affects cable management process, providing for a hassle-free access towards all components and for optimizing the airflow within the case.
To continue, this model additionally boasts the availability of seven bays for the integration of 3.5-inch drives. Cartridge-like principle of 3.5/2.5-inch drives localization is regarded to be a major privilege of this case, since it allows the user to complete the mounting (or system upgrade) without any tools. Cooling system stipulates the incorporation of efficient 120 mm fans in the frontal and rear panels of the chassis.
TAC 2.0 external I/O panel, located in the upper part of the frontal panel, accommodates only one USB 3.0 port, one USB 2.0 port and standard audio interfaces. The model will come to the targeted customers at the price of about $64.