Căutați drivere de ID-ul sau numele dispozitivului
Aparate de cunoscute:165022367
Ultimul cunoscut driver: 23.12.2020
Meeting New Gaming Memory Kits AMD Radeon RG2133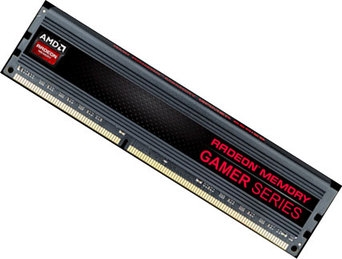 A couple of days ago AMD introduced a new series of DDR3 memory kits within the boundaries of AMD Unified Gaming Strategy development. Codenamed AMD Radeon RG2133, the new-comers are available in two- and four-channel kits, the overall capacity of which equals to 16 GB and 32 GB correspondingly. The most striking feature is that they can be employed as on AMD, so on Intel platforms, supporting AMD AMP and Intel XMP technologies for improved settings optimization.
The other peculiarity is that these memory kits run at 2133 MHz frequency. On such conditions there is always a chance to dramatically increase the system performance up to 22% (with APU AMD A10 on board). Herewith, voltage index equals to 1.65 V, while latency index looks the following way: 10-11-11-30. Memory chips are cooled down by the forces of a high-quality aluminum heatspreader. Its design is called to ensure a stable operation in response to the increased frequencies.
There is one more advantageous fact about Radeon RG2133 memory kits. With the purpose to attract as many consumers, the company delivers the products with dedicated RAMDisk software package. This soft allows creating a virtual disk out of a particular RAM capacity. This virtual disk might serve as an optimal place for storing critical data.