Arama sürücülerinin KİMLİĞİ veya aygıt adı
cihazlar Bilinen lang:165022367
Bilinen en son sürücü: 23.12.2020
Intel may release six-core processor Core i7-3970X EE
The top board platform Intel LGA2011 is not yet very demanded among customers, mainly due to the high prices of components — motherboard with chipset X79 and processors Intel Sandy Bridge-E. However, it should be remembered that the models LGA1366 also initially were desirable for only enthusiasts with a tight purse, and only in 2010, with cheaper motherboards and the release of new, more powerful processors, Core i7, (Bloomfield / Westmere) sales statistics of LGA1366 components rose considerably.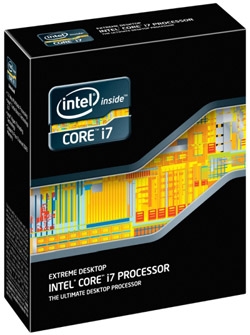 It is possible that consumer interest in the LGA2011 platform will also grow this and especially next year. Part of this will contribute to six-core Core i7-3970X Extreme Edition which is expected to be released. Core i7-3970X EE has a clock speed of 3.4 or 3.5 GHz stock, which is in turbo mode increases up to 4.0 GHz. Other features of the model coincide with those of the 3960X:
— Process technology: 32 nm Sandy Bridge-E architecture;
— The number of cores / streams: 6/12;
— Cache-memory L3: 15 MB;
— Controller of RAM: 64 GB of DDR3-1600 MHz memory, quad-channel;
— TDP: 130W;
— Support of technologies: Hyper-Threading, VT-x, VT-d, Turbo Boost 2.0, SpeedStep;
— Instruction support: AES, AVX, SSE 4.2.
It is expected that the Core i7-3970X EE will be released by the end of this year at the $1,000 price point.