Search for drivers by ID or device name
Known devices: 165022367
Latest known driver: 23.12.2020
Dell Precision R5500: a New Multi-user Solution
Dell has taken a decisive step into the enlargement of its customer virtualization solutions and presented a new multi-user rack-mount workstation for the remote access Precision R5500. The new workstation is intended for customers who got used to employ 3D technologies in medicine, media, software development, engineering and research fields, and who require the support of several users simultaneously on a single workstation. This is the first certified Citrix solution for the triggering in multi-GPU mode with 4 graphics adaptors and Citrix software XenServer6.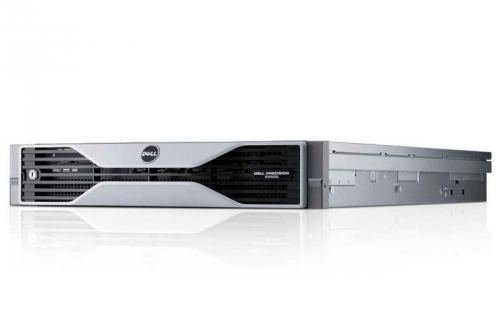 The access to the efficient and high-end workstations Precision R5500 can be realized by means of devices with the integrated Citrix Receiver. Those devices include PCs, laptops, mobile devices and other gadgets. The working stations from Dell are compatible not only with the devices from Dell manufacturers but from other developers as well.
The specifications of a virtualized workstation Precision R5500 enable a joint utilization of resources for the enhancement of cost-efficiency, the possibility of safe centralized data storage and monitoring, and the remote launch of critical applications which require the direct proximity from the host system. This workstation is ready to offer the highest user density (four users per host on simultaneous operation) available on the certified XenServer platform for XenDesktop HDX 3D Pro. Such peculiarity serves the biggest attraction for customers who set the provision of high-quality 3D graphics a priority in their work. Besides, the new workstation secures the safety of intellectual property in the datacenter.
In addition to the professional 3D graphics support, Precision R5500 provides for the complete scalability and high-end performance of Dell workstations in Tower casing and form-factor 2U. This solution has been developed with the requirements of professionals in mind who feel the necessity for remote administration over the graphic and computational powers and demand high performance. Workstation from Dell is based on the high-efficient processors Intel Xeon with 2 slots for GPU graphics cards.