Search for drivers by ID or device name
Known devices: 165022367
Latest known driver: 23.12.2020
SilverStone Teases Sound-Dampening Kublai KL07 Chassis
SilverStone has found a way to reduce the noise level, produced by the multi-fan PC cases. Its new Kublai KL07 chassis is a true acknowledgement of the fact that cooling can be silent. The model's side panels are made of steel, coated in special foam with wave-shape ornaments; this foam promotes for sound-dampening characteristics.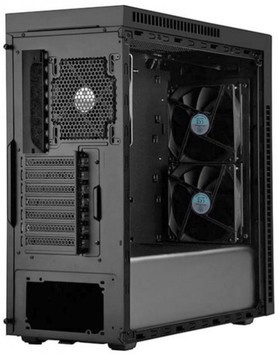 SilverStone Kublai KL07 supports the installation of micro-ATX/ATX motherboards with the maximum of 7 expansion slots. The chassis features 6 seats for the mounting of drives; three of them might be taken by 3.5-inch items. Unfortunately, there is no space for the integration of 5.25-inch drives.
Internal layout provides for the mounting of quite long video cards (up to 389 mm), standard ATX PS/2 power supply units (140-200 mm in length) and quite high CPU coolers (up to 163 mm); if there is need, it's possible to include a 172 mm high cooler. Cooling system embraces three pre-installed 140-mm fans; still, there are three more seats for the 120-/140-mm fans. Alternatively, it's feasible to organize a water cooling system.
The front and top panels are made of high-quality plastic. The I/O panel houses a pair of USB 3.0 ports, a single USB Type-C port as well as a couple of 3.5-mm audio mini-jacks. The model features 510x467x222 mm dimensions and might fit any working environment.