Search for drivers by ID or device name
Known devices: 165022367
Latest known driver: 23.12.2020
Ultrathin 2.5-inch SSDs from Biwin
Biwin America, Inc., a global manufacturer of solid-state drive solutions for client and corporate needs, has officially announced the release of 2.5-inch SSDs with slim-profile casings. It should be mentioned that decrease in casing dimensions touched upon all 2.5-inch products and series manufactured by the company, including Smart, Pro and Elite Series with SATA 3 and SATA 2 interfaces, as well as Drive NX and NuvoDrive PX Series with SATA 3 interfaces.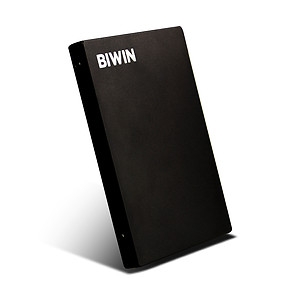 Previously all SSDs were developed in 9.5 mm-thin casings, but the current modifications allowed Biwin to decrease the dimensions to 7 mm. This is twenty-six percent less than with preceding models. Hence, slim-profile SSDs are applicable in more compact devices; they are destined to be installed in 1U and 2U server stands. This is called to increase the deployment capacity of the server without sufficient investments. Biwin 7 mm SSDs casings are made of black anodized aluminum to ensure fail-proof characteristics of the products and their tolerance to the mechanical malfunctions.
Despite the changes in the external design, all SSDs series preserved their natural specifications. The new models are distinguished by approximately 500 Mb/sec reading and writing speed at 480 GB capacity.