Bestuurders deur die ID of naam van die toestel
Bekende toestelle:165022367
Die laaste bekende bestuurder: 23.12.2020
Enermax Unleashes PSU Platimax 1350W
Enermax Technology Corp., a leading supplier of power supply units, chassis, and other PC hardware, announces the release of powerful PSU, codenamed Platimax 1350W. This model is primarily targeting enthusiasts and professionals who appreciate reliability and endurance in the 'toughest' conditions. The PSU is destined to manage up to 1350W loading at +12V line, with the peak loading of 1600W.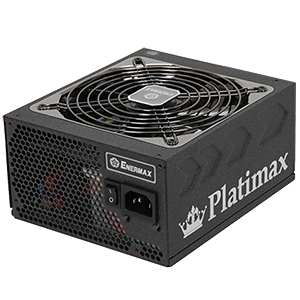 All potential customers will be drawn by the utmost efficiency that fluctuates within the measures of 89%-94%. Such outstanding characteristics allowed the product to receive general acknowledgement and 80 Plus Platinum certificate. Platimax 1350W model employs good quality capacitors and features removable cable scheme. The manufacturer offers also five-year limited warranty along with PSU.
Platimax 1350W is equipped with ten- and 12-contact sockets for the future graphics cards and CPU generations, as well as, with a dedicated security system protecting the device from emergency operational modes. It supports Copper Bridge Array technology that enhances the performance and diminishes divergence of values in +3.3V, +5V and +12V lines. Durability of the product is ensured by CordGuard and HeatGuard options. The first option provides for the reliable cable fixing, while the latter promotes for the temporary (30-60 seconds) cooling down of vital elements after the PC shutdown.
To continue, there is no confirmed information about the implemented cooling system. In correspondence with the preliminary data, this model will accommodate 135 mm fan based on Twister bearing.