Bestuurders deur die ID of naam van die toestel
Bekende toestelle:163074949
Die laaste bekende bestuurder: 15.12.2019
The Launch of the Fastest SSD for Mac OS from Promise
Promise Technology finally starts the sales of its new SSD model announced this summer. This solid-state drive has been entitled Pegasus J2 and developed specifically for ultra compact PCs based on Mac OS platform. Indeed, traditional PC casings provide for the installation of additional winchesters with extension purposes in mind; in case of laptops and ultrabooks, winchesters are of no use, so SSDs are the only way to dramatically extend the facilities. Promise designed its Pegasus J2 exactly with this consideration in mind.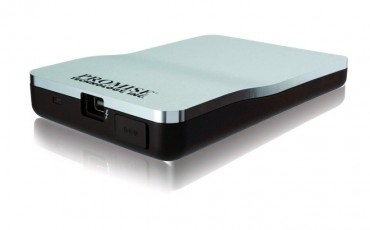 The integration of Thunderbolt interface is supposed to be the most beneficial characteristic of Pegasus J2. This promotes for high speed operations and more efficient data processing. This model is delivered in two variations: 256GB and 512GB which currently cost approximately $800 and $1500 correspondingly. Compact dimensions of both models make them easily transportable and are a perfect match for MacBook Pro/Air devices.
According to the claimed by Promise Technology specifications, Pegasus J2 is able to develop the maximal reading speed of 270 Mb/sec and writing speed of 110 Mb/sec. Moreover, if connected with the external power supply source, this SSD increases its performance up to 750 Mb/sec on Read operations and up to 550 Mb/sec on Write operations.
Internal layout of both model variations consists of two SSDs of mSATA form-factor; their volume capacity equals to 128GB for the junior model and 256Gb for the senior model. The integrated SSDs are notable for SATA 6 Gb/sec interface and the ability to operate in RAID 0/1, JBOD configurations.