Search for drivers by ID or device name
Known devices: 165022367
Latest known driver: 23.12.2020
Raidmax Comes Up with Viper GX II Gaming Chassis
Raidmax came to light with a new mid-tower case, entitled Viper GX II. Intended for hard-core gamers, it is available in a totally black, aggressive design with orange inclusions in the frontal panel. The model features 507x240x539 mm dimensions, thus, is targeting micro-ATX as well as ATX motherboards. The recommended by the manufacturer retail price makes up 64.99 Euro.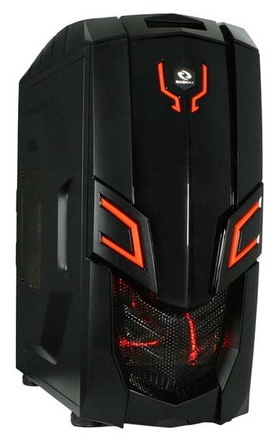 Raidmax Viper GX II is quite roomy with sufficient space for three 5.25-inch drives, seven 3.5-inch drives, and three optional 2.5-inch drives. Besides, there is place for seven PCI expansion cards. As far as graphics cards are concerned, their maximal admissible length should not exceed 415 mm; at the same time, the ultimate height of compatible CPU coolers makes up 165 mm.
The top facet accommodates a standard interface panel with four USB ports (both 2.0 and 3.0 are available) and a pair of 2.5 mm audio slots.
To continue, the chassis is differentiated by an optimized air-cooling system. Hence, it comes with three pre-installed 120 mm fans (frontal and a couple of rear ones). There is a possibility to install three optional fans in the top, frontal and bottom sections. In addition, users might replenish/substitute system fans with a liquid cooler; for this purpose, the rear facet is equipped with two grommets for tubes and wires.