ドライバーによるIDまたはnameのデバイス
已知的设备:165022367
における最後のドライバ: 23.12.2020
Two New SSD Series for Corporate Clients from Samsung
Samsung has recently announced the release of two new SSD series, intended basically for the employment in corporate segment (for servers and large data storages). The first series, codenamed SM843, will be represented by models of 120GB, 240GB and 480GB capacity; the second series, codenamed SM1625, will contain models of 100GB, 200GB, 400GB, and 800GB capacity.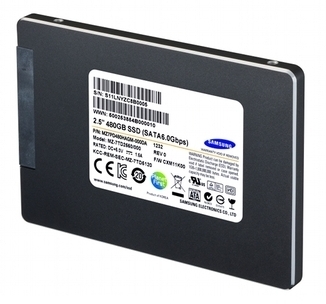 All the models within the series are based on MLC NAND flash-memory, developed under 20 nm technological process. This allowed the company to increase the writing speed index and SSDs durability three times as much, if compared with rival drives and items of the previous generation.
SM843 solid-state drives are designed in 2.5-inch form-factor. They are notable by 28% lower power consumption in active mode and 80% lower retention time. The models employ SATA 3.0 interface and demonstrate the following speed showings: consecutive Read speed achieves the point of 520 Mb/sec, consecutive Write speed equals to 420 Mb/sec; random Read speed is estimated at 70000 IOPS, while random Write speed – at 11000 IOPS.
SM1625 SSDs feature two-port SAS interface and are characterized by the following Read/Write parameters:
— consecutive Read speed: 848 Mb/sec,
— consecutive Write speed: 740 Mb/sec;
— random Read speed: 101000 IOPS,
— random Write speed: 41000 IOPS.
Upon the whole, Samsung has managed to improve the overall performance level of its new developments, as compared with the SSDs of the previous generation. Models from SM843 and SM1625 series can already be found in the market.