Căutați drivere de ID-ul sau numele dispozitivului
Aparate de cunoscute:163074949
Ultimul cunoscut driver: 15.12.2019
AOC Gets Ready to Release u3477Pqu Monitor
AOC is glad to announce a new 34-inch PC monitor, codenamed u3477Pqu. The product is addressed, first of all, to movie fans, graphics designers, and enthusiasts as well, due to its unusual dimensions and a large viewing area. The release is scheduled for July, nonetheless pricing or shipping details are still unknown.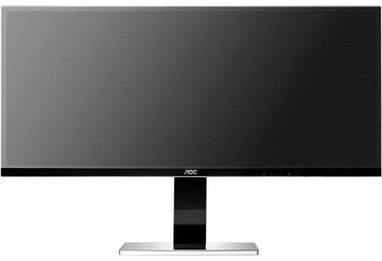 AOC u3477Pqu is based on an ultrathin AH-IPS panel, featuring 21:9 aspect ratio, LED backlit, and 3440x1440 resolution. The model is differentiated by high color rendering, high color gamut, and high pixel density. In addition, it boasts 5 ms response time, 178/178 viewing angles, 320 cd/m2 brightness index, 1000:1 static contrast, accompanying by 50M:1 dynamic one.
The list of integrated video interfaces includes DVI-D port, D-Sub port, dual DisplayPorts, as well as HDMI port with HDCP-compatible rail. Along with a standard power-saving backlight, the display is equipped with a white LED that covers the screen from top to bottom.
Furthermore, the monitor is awarded with a few useful features that make it so peculiar. First of all, it supports Eco Mode and e-Saver functions; both are thought to save power by means of an automatic adjustment of backlight brightness in correspondence with the lighting environment. The i-Menu utility helps in manipulations with the screen menu due to a mouse, whereas Screen+ utility allows dividing the screen into several independent work areas.