司机的身份证或名称的设备
已知的设备:165022367
最新的已知的驱动程序:23.12.2020
Meet New Transcend HSD740 SSDs for Universal Usage
Transcend has pushed along its new solid-state drive of half-slim form-factor — HSD740. The drive is based on a high-quality NAND flash-memory with MLC architecture and is intended at the employment in a wide spectrum of platforms: small-sized portative devices, laptops, enterprise PCs, as well as in gaming consoles. This model features only 54x39x4 mm dimensions and will come in two capacity variations (32 GB and 64 GB).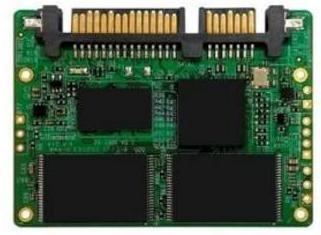 Transcend HSD740 employs an up-dated SATA 6 Gb/sec interface to provide for the utmost data transfer speeds. The maximal speed index on sequential Read operations equals to 510 Mb/sec, while on sequential Write operations this index does not trespass 185 Mb/sec.
Support of SATA Device Sleep (further on DevSleep) mode deserves special praise. This mode ensures that this solid-state drive consumed minimum power on diverse operational conditions. On its activation, SATA interface gets totally disabled on stand-by time; at the same time, it is able to instantly react on incoming requests with less than 20 ms delays. In contrast to idle mode, present across the majority of laptops and tablets, DevSleep secures a dramatic power consumption reduction to prolong the devices' activity time.
Additionally, new SSD from Transcend is equipped with a bunch of useful technologies that enhance its efficiency:
— full support of T.R.I.M. options for an automatic data removal;
— support of S.M.A.R.T. technology that protects the drive from breaches or malfunctions;
— support of NCQ options for an efficient optimization of Read/Write commands sequence;
— employment of ECC algorithms for instant error corrections;
— support of cell wear reduction options.